Islamorada 29th Annual Island Fest
March 28th & 29th 2020 – Founders Park, Islamorada
Plans Underway for 29th Annual Island Fest
Artist Jen Callahan, served as the Poster Artist for 2019 Island Fest. Her colorful and whimsical painting, entitled "Manatee" delighted festival attendees on posters, t-shirts, and sun shirts. Jen says the inspiration for her creative work is animals. "My love for animals began as a young child and later cultivated into a need to express my fascination with animals and color. I paint with watercolor and acrylic paint and have extensive training in watercolor. I translate on my canvas painting with watercolor techniques, often asked what style is this and I say, I call my STYLE "Life in Color" – Many have followed me but I am proud to say I am the "Original Life in COLOR Artist".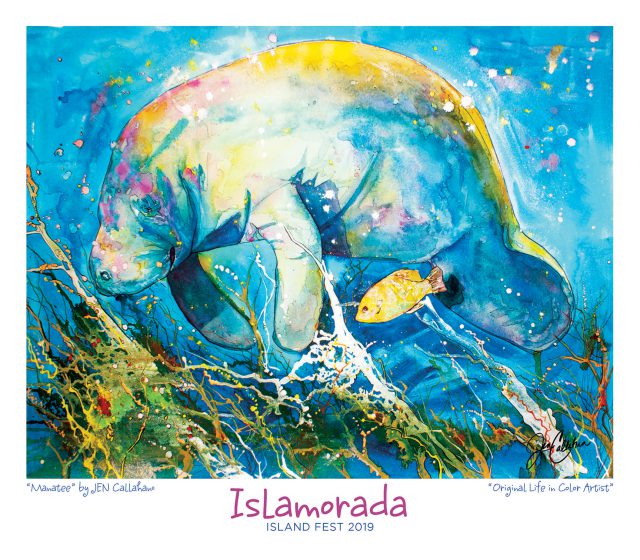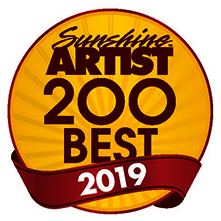 Callahan was one of approximately 100 artists whose works were on display at this past year's Island Fest. The 2020 Island Fest juried Arts & Crafts show will, as always, feature local and national artists who travel from all corners of the United States to display creations that run the gamut from paintings and sculptures to jewelry and photography. The Arts & Crafts show was named one of the Top 200 Art Shows in the Nation by Sunshine Artist, America's premier arts and craft show magazine.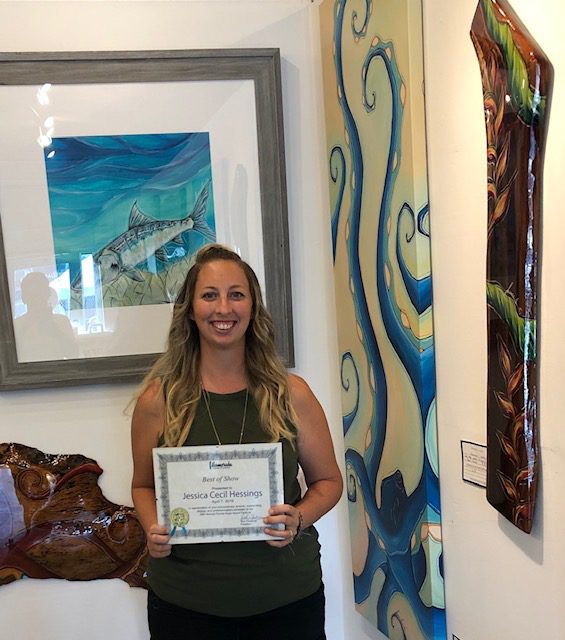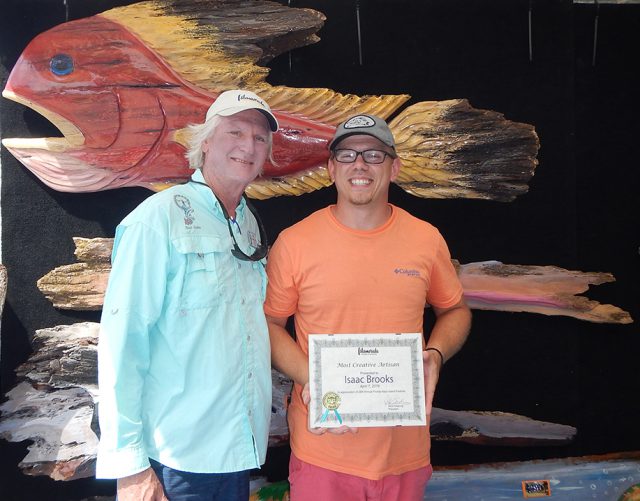 Also among the participants for 2020 will be Florida Keys-native, Jessica Cecil Hessings, who took the title of "Best of Show" at the 2019 Island Fest. Jessica is a marine-life inspired artist. She creates pieces that are all influenced by her love for the ocean, her educational background in marine biology, and most importantly, her desire to recreate the beauty she sees every day in the Florida Keys. Also returning is wood sculptor and painter, Isaac Brooks, who on "Most Creative Artisan" in 2019 for his driftwood sculptures depicting marine life.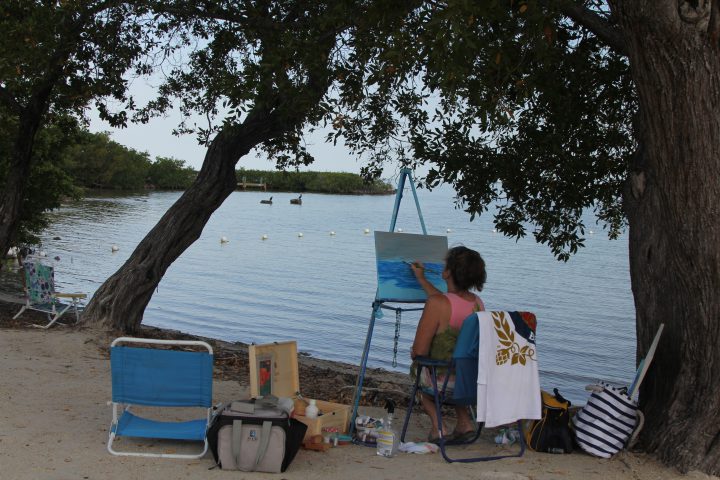 Augmenting the Island Fest art show will be the Plein Air Paint Out. During both days of the show, artists will set up at various locations within Founders Park, including the beach and near the music stage, where they will paint complete works live.
The Arts & Crafts Show is just one of Island Fest's many offerings. Other festivities include live music, a vintage car show, a homemade boat race, the Taste of Islamorada, and plenty of fun for the whole family!
It all happens at Founders Park, mile marker 87 bayside, on Saturday and Sunday, March 28th and 29th. Show times are from 10am-7pm on Saturday and 10am-5pm on Sunday, with a sunset beach concert going until 7:30pm on Saturday. Admission to Island Fest is free and on-site parking is available for a $5 donation. Bring your lawn chairs, blankets, and reusable water bottles for a fun-filled day in the Florida Keys. Events will take place rain or shine. For more information, call the Islamorada Chamber of Commerce at 305-664-4503.