CANCELLED- Islamorada 29th Annual Island Fest
Saturday & Sunday, March 28 & 29, 2020
Founders Park, Islamorada
Please mark your calendar for the 30th Annual Island Fest scheduled for April 10 & 11, 2021.
we look forward to seeing you.
Island Fest returns to Islamorada on March 28 & 29, 2020, featuring a juried art show, live music, great food, classic cars and much more. The annual Islamorada Chamber of Commerce fundraiser, now in its 29th year, will take place from 10am to 7:30pm on Saturday and 10am to 5pm Sunday at Founders Park, mile marker 87 bayside.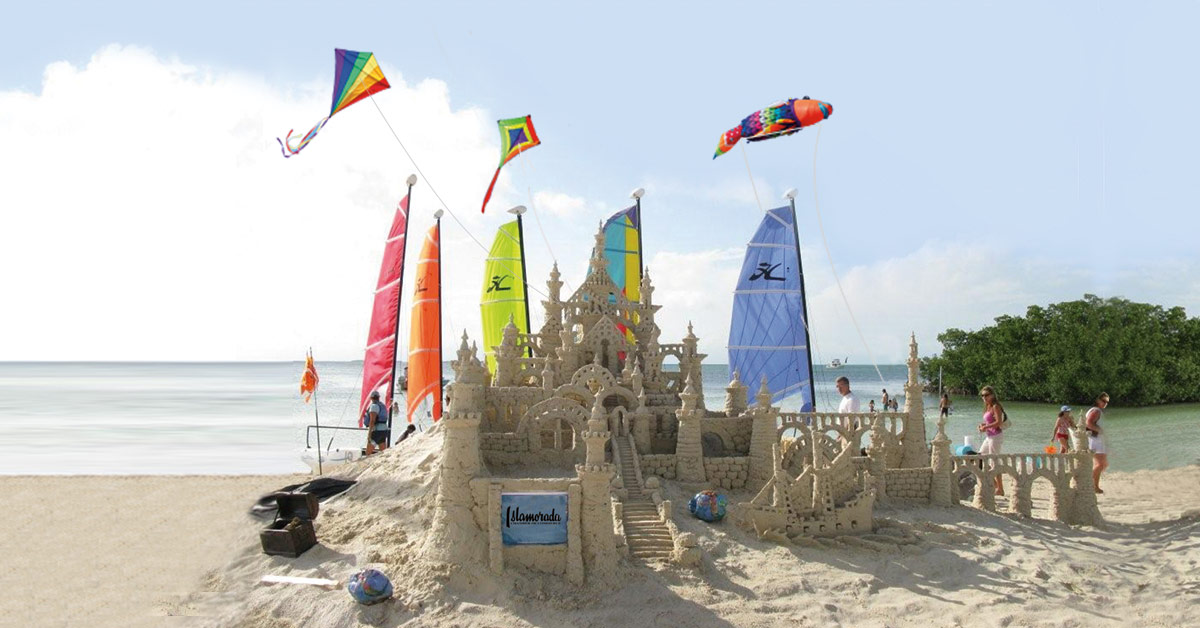 The Arts and Crafts Show will feature approximately 100 artists whose works include everything from paintings and sculptures to jewelry, fine crafts and green market items.
Click Here for Arts and Crafts Show additional information:
https://islamoradachamber.com/island-fest/arts-crafts-show/
Click here for an Artist Brochure and Application:
https://islamoradachamber.com/wp-content/uploads/2020-artist-brochure.pdf
Great food is also a mainstay during both days of Island Fest. The highlight will come Sunday at noon when the Taste of Islamorada, a mouthwatering culinary competition, brings out top local restaurants to show off their tastiest dishes. Attendees will get to cast their ballot for the coveted People's Choice Award. The awards ceremony will take place at 4pm on Sunday.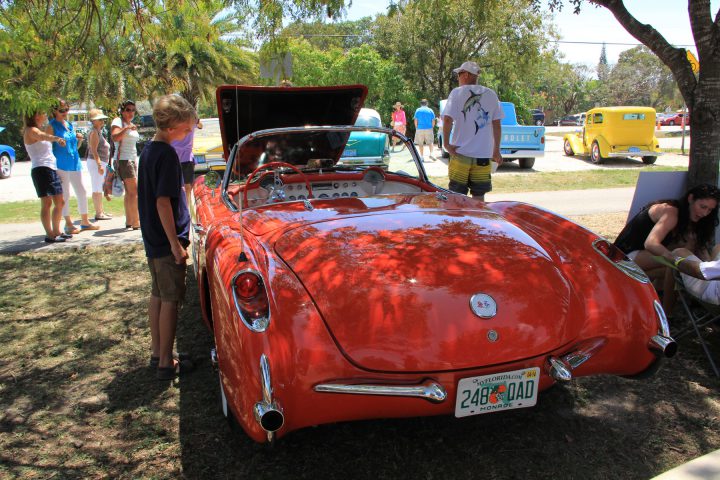 Back at Island Fest this year is the All-American Road Vintage Cruisers Car Show, featuring antique cars, trucks, motorcycles and rat rods. The show will be visible from US-1, Florida's only official "All American Road," so any passersby with an interest in antique and unique cars are likely to stop to take a look. Awards will be presented for Coolest Cruiser, Raddest Rod, KeyZ Rider, Longest Haul, Big Kahuna, Funkiest Foreign, Best of Show. Antique vehicle aficionados can vote for their favorite in the People's Choice category. New entrants are always encouraged and winners will be announced both Saturday and Sunday at 3pm.
An array of popular musical acts appealing to lovers of numerous genres will perform throughout festival. This year's festival will feature different acts whose genres range from country to rock n' roll and everything in between. A live beach concert on Saturday from 5 – 7:30 pm will complete a fun filled day as attendees watch the sunset over the Florida Bay.
Click here for more entertainment information:
https://islamoradachamber.com/island-fest/entertainment/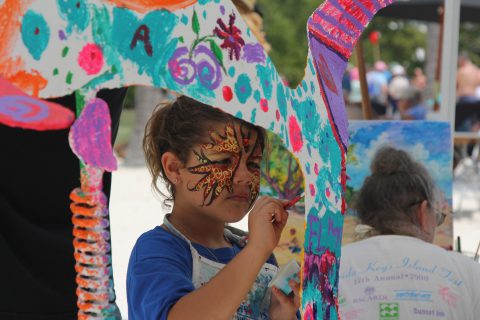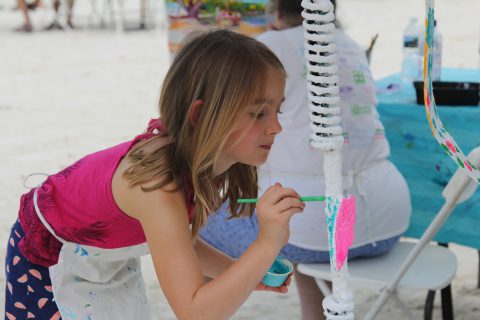 Island Fest offers fun for the whole family! Children and child-like adults can help paint a life-sized dolphin statue, build sand castles, and compete in hula hoop contests with kites flying high in the sky. In addition, teams will venture to the beach on Saturday, where they will compete to construct the best sand sculpture. New this year, on both Saturday and Sunday in celebration of "Int'l Mermaid Day" mermaids will be on the beach where you will be able to swim with them, meet them, have a mermaid makeover and even have your photo taken with a beautiful mermaid or two.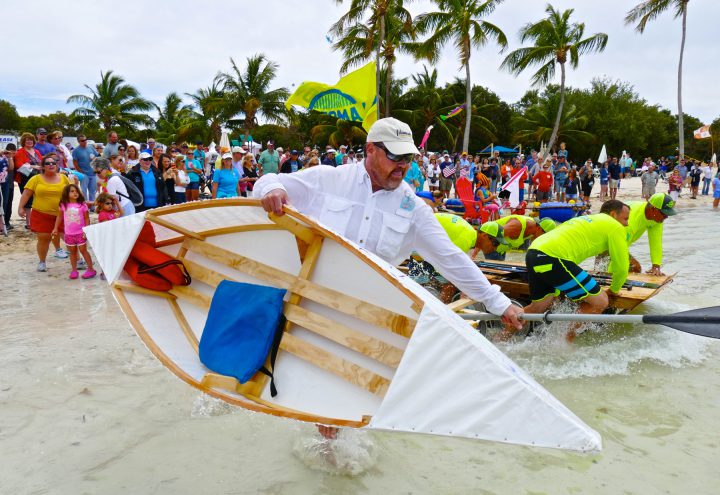 Saturday features the 6th annual What Floats Your Boat? wacky homemade "boat" race. wacky homemade "boat" race. Participants will create a "boat" to enter in the race using non-maritime materials. Display judging will be at 11am and the actual race will start at 1pm. There is no entry fee and the Chamber of Commerce is currently seeking entries. Winners will be declared for the Yachtiest Award, Thriftiest Award, Anchor Award, Krazy Krewe Award and Sink and Swim Award. The winner of the race will be presented with the Lucky Ducky Admiral Award.
This year the Chamber will bring back the kids division of the race – What Floaties Your Boat? Teams can enter with their favorite swimming pool float creating colorful fun for participants 11 and under. The race starts at 12:30pm.
Admission to Island Fest is free and on-site parking is available for a $5 donation. Bring your own lawn chairs and blankets for a comfortable fun-filled day. Island Fest is working towards "going green" please bring your reusable drink container.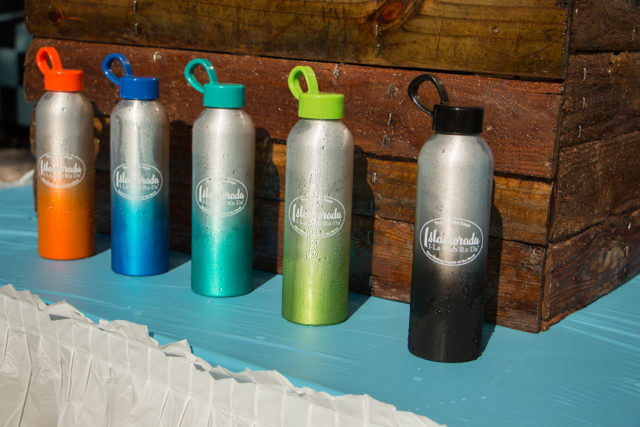 Events will take place rain or shine. For more information, call the Islamorada Chamber of Commerce at 305.664.4503.