Commemorating 200 Years of Fishing & Dining from the Sea
A celebration for the 200th anniversary of Monroe County, Florida from 1823-2023 will take place on Saturday, June 10 in Islamorada. Join us for Sea to Table – an unforgettable evening of delectable dining, live music, and stunning ocean views. This exclusive event will take place at Bud n Mary's Fishing Marina – "a working waterfront" where the Atlantic merges with Florida Bay – for a night that will be remembered for years to come. Located at 79851 Overseas Highway, this venue will surely set the mood for the evening as we pay homage to the bountiful seafood and to the charter boat industry that brings it to our table.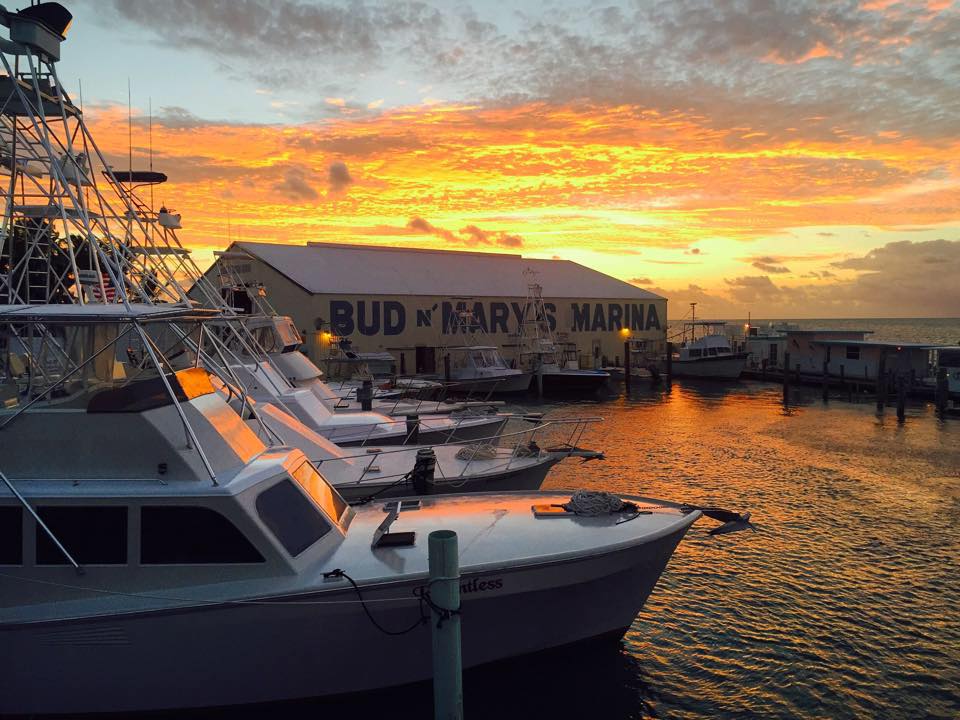 The venue for Sea To Table – world-famous Bud n' Mary's Fishing Marina.
Starting at 6:30pm, attendees will enjoy a rooftop sunset reception where they will indulge in delightful appetizers and marvel at the artistry of displayed food creations, all while enjoying captivating sounds of live music and breathtaking views. Tours of Mote Marine Laboratory's Islamorada Coral Nursery will be ongoing. These tours will showcase our dedication to the future of our oceans while honoring the past. The reception will be followed by a classic Keys seafood dinner prepared by celebrity and talented local chefs. Two-hundred guests will enjoy an enticing selection of exquisite cuisine only feet away from the Atlantic Ocean, where the meal's ingredients were harvested by local fisherman. Local fishing captains will be hosting each table. The iconic Alligator Reef Lighthouse will be the backdrop for this event. Through the multi-course, ocean inspired meal, a story of our history will be told.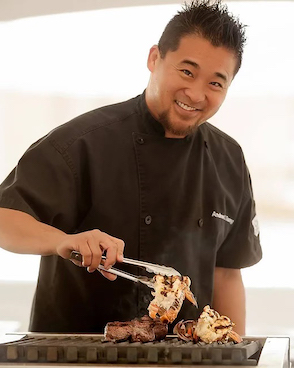 Local Celebrity Chef, Chef Drew Tsang has been cooking it up in Islamorada for decades. Expressing his culinary skills through Chef Drew's Island Catering and SHIMA. Seen on the Food Network, Cutthroat Kitchen, Man vs Child and Chopped. Chef Drew's episode of Man vs Child can be streamed on Disney+ right now!
Beyond the reception and dinner, the evening will be filled with tributes to commemorate our 200-year history. This will include entertaining culinary snippets, food preparation demonstrations, Keys trivia, fly fishing and lure tying exhibitions, a historical look back at 200 years in photos and old timey music by the Mangrove Swamp Band.  Local Islamorada artists will be featured including Lisa Lee Herman, who will be displaying her Gyotaku artwork created from freshly caught local fish, as well as on site live painting by "Pasta". Resident artists have also been asked to participate in a "Morada Masks" art project that will be unveiled at the event for guests to view and bid via online auction. The evening will also include a Keynote presentation by world-renowned angling authority, television host, and National Seminar Series host – George Poveromo.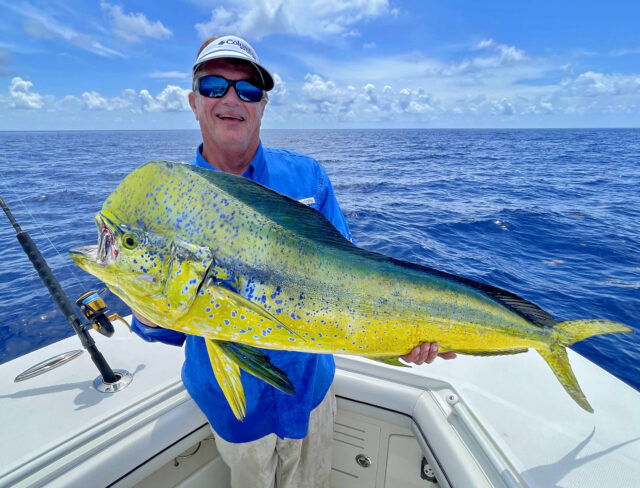 George Poveromo, host of Discovery Channel's "George Poveromo's World of Saltwater Fishing" displays a 28-pound mahi mahi he caught while fishing off Islamorada, Florida Keys, Sunday, May 29, 2022. Photo by Andy Newman/Florida Keys News Bureau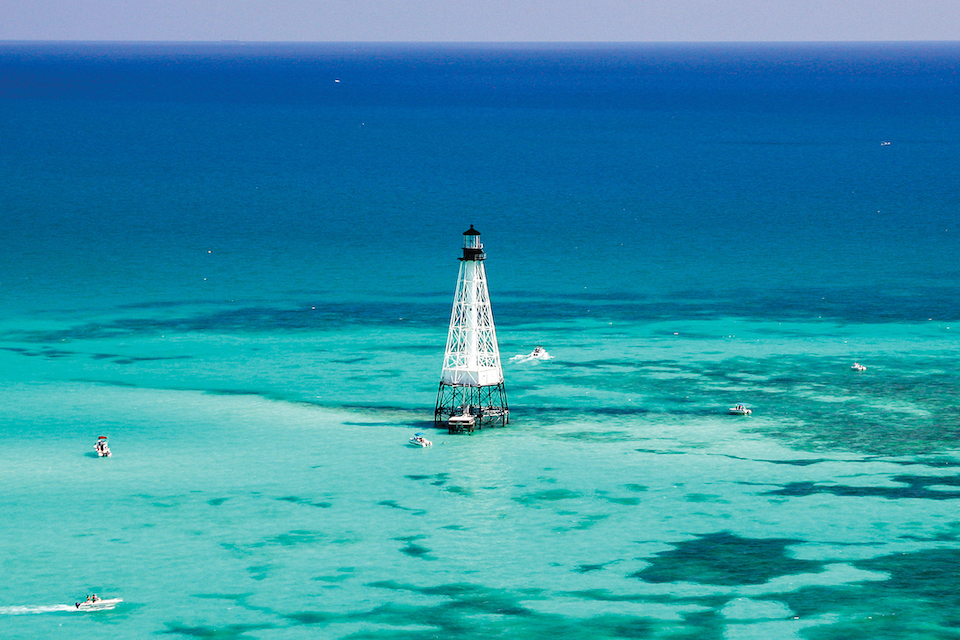 The iconic Alligator Reef Lighthouse – the perfect backdrop for the Sea To Table gala evening. (Photo: Pete Bacheler)
Don't miss your chance to be a part of this exclusive event. The cost is $200 per guest. Price includes open bar.
Online reservations are now closed due to limited availability. Please call the Islamorada Chamber of Commerce at 305-664-4503 to reserve your spot today!
Thank you to our Sponsors!